Key Benefits
Easy access to money
Move money between your accounts and cross-border, instantly and for free1Legal Disclaimer - 24/7
A flexible, low-cost way to borrow
Make just the minimum payment, or pay more to reduce your balance.
Avoid currency exchange and skip wire transfer fees when you need U.S. cash
We use your Canadian credit history when reviewing your application
U.S. Lines of Credit
A U.S. line of credit is a flexible, low-cost way to borrow money and manage your U.S. cash flow.
Maximum flexibility with access to funds online, anytime
No minimum balance, usage or draw requirements
Peace of mind of having U.S. cash when you need it
No concern for fluctuating foreign exchange costs
Borrow up to 80% of the equity in your home
Interest only payments for a 10 year draw period
Annual Fee:
Call to Apply: 1-800-769-2553
Set up a safety net to cover unexpected costs
Easy access to $3,500 and over, online, anytime or by check
No-fee overdraft protection
Link your line of credit to your U.S. checking account
Variable interest
Typically lower than credit cards
Flexible repayment
Make interest-only payments, or pay more to reduce your balance
U.S. Equity Tools & Advice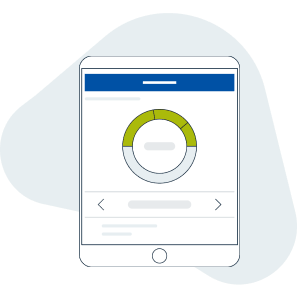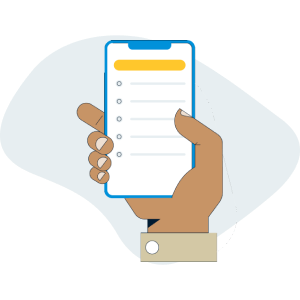 Get Your Free Guide to Using Your U.S. Equity
In this guide, you'll learn:
How to use your U.S. equity to your financial advantage as a Canadian
How much you may be able to borrow and your options for accessing equity
Benefits and considerations of each home equity option
Differences between Canadian and U.S. home equity financing
Tax and insurance considerations
Top Questions
A home equity line of credit – or HELOC – is a form of revolving credit in which your home serves as collateral.
With a home equity line, you will be approved for a specific amount of credit, which is the maximum amount you can borrow at any one time while you have the plan. Since you can get approved for an amount of credit now and not access the funds until you need them, a home equity line of credit is a good choice if you simply want the ability to access cash as you need it.
With our home equity line, you'll have the ability to access funds, up to the amount of your credit limit, by simply writing a check. A supply of checks will be sent to you after closing.
The monthly payment for a home equity loan is typically based on your daily balance and the daily interest rate.
Here are the steps involved in getting a Home Equity Line of Credit:
1) Call us to get started at 1-866-283-5928. We will ask you questions about your home and your finances.
2) We'll put you in touch with a loan advisor. They will introduce themselves and answer any additional questions you may have.
3) We'll send you a digital application kit, which will contain papers for you to sign and a list of items we'll need to verify the information you provided about your finances during the application.
4) We'll order an appraisal from a licensed appraiser who is familiar with home values in your area.
5) We'll also order a title report and arrange title insurance. We'll use the title work to confirm the legal status of your property and to prepare the closing documents.
6) We'll contact you to coordinate your closing date.
Once your line of credit is set up, you can easily access it through Online Banking or Automated Telephone Banking. Transfer money from your line of credit to your checking account 24/7 to access the funds. Or, use one of your personalized checks to transfer funds, or pay for products or services through your line of credit. You will be provided with a supply of checks once your line is set up.
While Home Equity Lines of Credit (HELOCs) operate in a similar fashion in the U.S. as they do in Canada, there are a few differences you'll want to be aware of before you apply for the American version of this loan.
Unlike what you may be accustomed to with Canadian HELOCs, in the U.S., you'll pay significant closing costs and fees. At RBC Bank, however, those costs are on us with our No-Fee HELOC31Legal Disclaimer - potentially saving you thousands.
Enjoy the peace of mind of having U.S. cash available when you need it. Save thousands on closing costs with our No-Fee HELOC offer. Apply by January 1
st
, 2023
31

Legal Disclaimer