Unlock the Equity in Your U.S. Home
Has your U.S. home increased in value—or did you buy it with cash when the Canadian dollar was close to par with the U.S. dollar? If yes, you may be able to borrow up to 80% of your home's value to take advantage of your home's appreciation and the strong U.S. dollar:
Pull out cash to renovate, pay down debt or cover U.S. expenses without the foreign exchange costs
Invest your earnings in U.S. or Canadian equities or other real estate
Easily move the money you earn from the currency exchange back to Canada
Using U.S. Home Equity to Open New Financial Options [Infographic]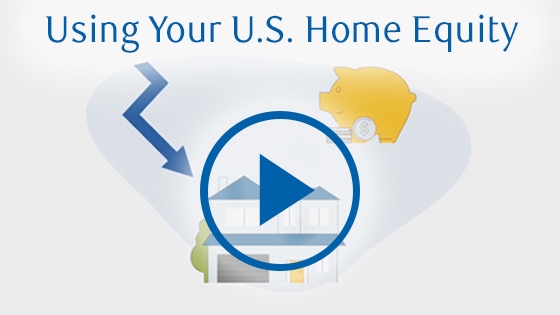 Your U.S. Home May Be Worth More Than You Think
Since 2009, the average U.S. home price has increased by 12-15%40—and more in areas like Florida and Arizona. This, combined with the fall of the Canadian dollar and the rise of the U.S. dollar, means you could be sitting pretty.
U.S. Home Values: 2009-2020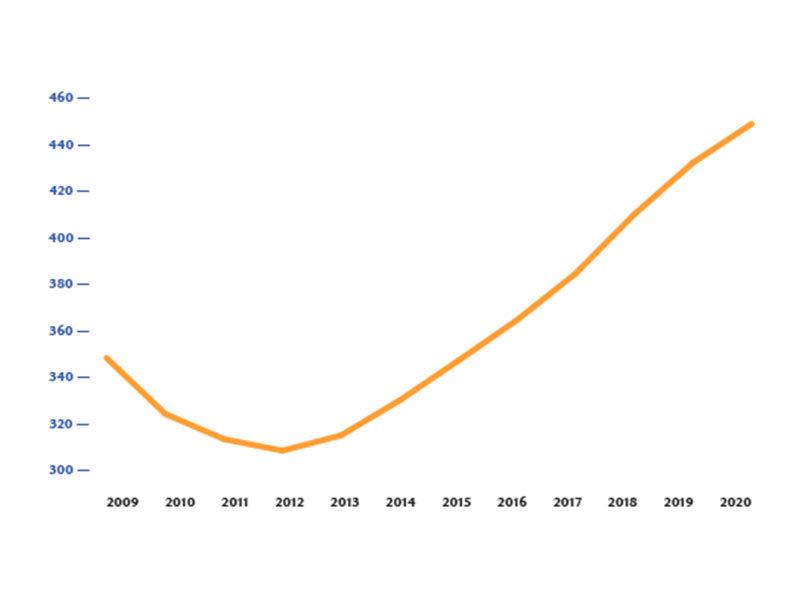 U.S./Canadian Dollar: 2009-2020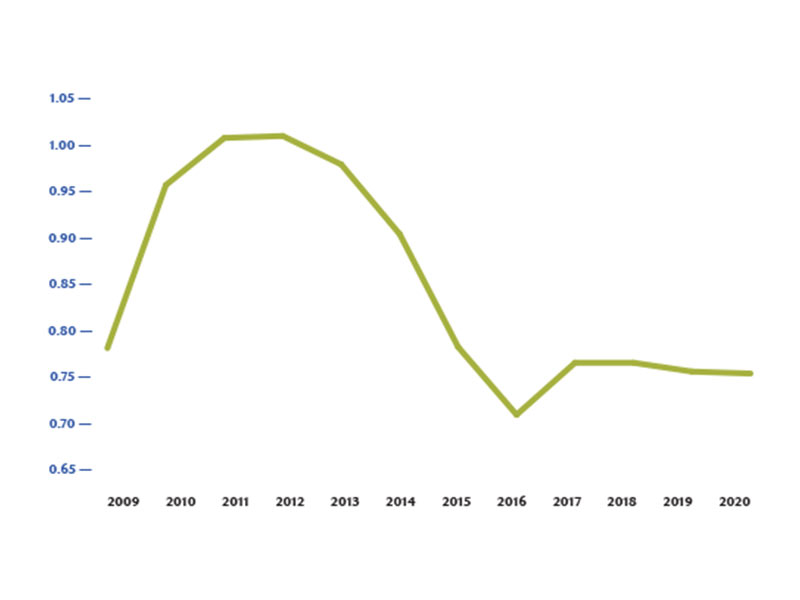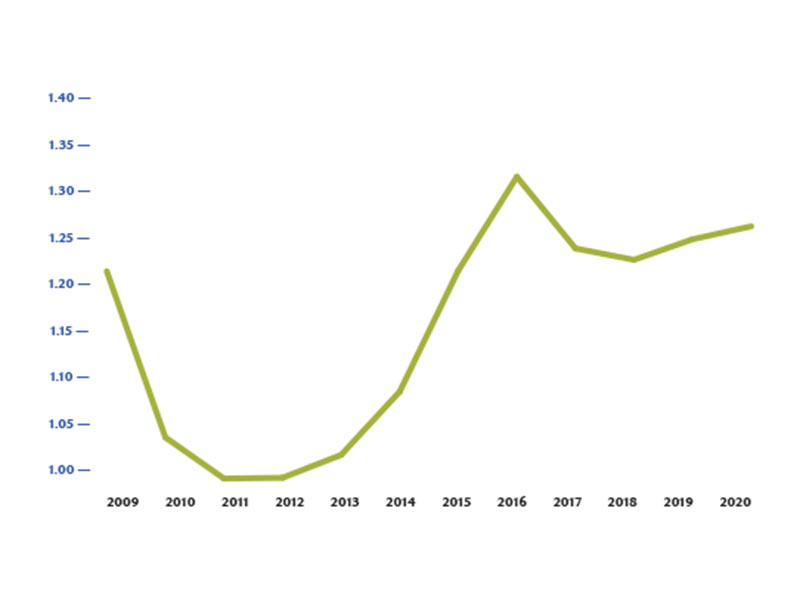 Don't Let Your Money Sleep…Access U.S. Cash by Refinancing27
In the U.S., there are no penalties or fees for paying off your mortgage early. That means you may be able to pay off your current mortgage with a new loan and take cash out of your home to make improvements, pay off debt in Canada, cover U.S. expenses, make other investments and more.
5 Questions to Ask Before You Refinance
U.S. Home Equity Calculator
Benefits of mortgage refinancing at RBC Bank:
Low-cost way to borrow up to 80% of your home's value
Amortization of 30 years keeps your payments low and spreads out foreign exchange costs
No penalty to pay off your mortgage early
Explore Refinancing Solutions
Current Refinancing Rates
Enjoy U.S. Credit When You Need It with a Home Equity Line30
Want the peace of mind of having U.S. credit on hand just in case you ever need it? A flexible, low-cost home equity line of credit (HELOC) can improve your U.S. cash flow while preserving your Canadian credit.
With a HELOC, you keep your original mortgage, which is good news if your current rate is low. Plus, you'll only pay interest on the money you use.
Using a HELOC to Access Your U.S. Equity
Benefits of a credit line from RBC Bank:
No minimum balance or withdrawals required
Access your funds online, anytime, for any reason
Option to make interest-only payments
Call to learn more or apply: 1-866-283-5928
Save thousands on closing costs with our No-Fee HELOC!31
Get Your Free Guide to Using Your U.S. Equity
Thank you!
Congratulations on your plan to make your U.S. home equity work for you. We're here to help and ready to be your partner every step of the way. Check your email for your link to Using Your U.S. Home Equity: a Guide for Canadians.
We're sorry. We're unable to process your request for your EGuide with the information you provided. Please refresh your page and re-enter your email address. Thank you.