Renting Out Your U.S. Home Can Help You Pay It Off
Have you thought about how renting out your vacation home when you're not using it could help offset the costs of owning it, especially if it's in a sunny vacation spot like Florida, California or Hawaii?
By renting out your home on a short- or long-term basis, you may be able to:
Pay down your U.S. mortgage faster
Cover taxes, insurance, fees and more
Enjoy an income stream in U.S. dollars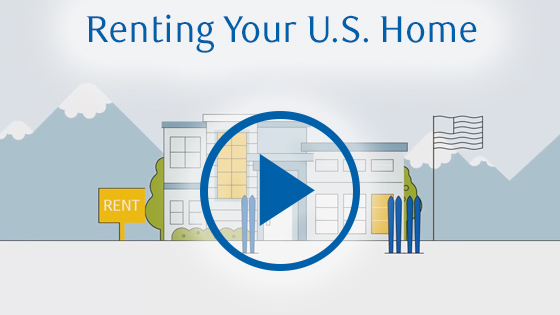 Willing to give up your vacation home for a month or two in the winter?
You may be able to charge premium rates as January-March is typically a peak period.
What to Consider Before Renting Out Your Place
Getting Ready to Rent Out: 3 Things to Do
Get Your Free Guide to Using Your U.S. Equity
Enter a valid email address
Thank you!
Congratulations on your plan to make your U.S. home equity work for you. We're here to help and ready to be your partner every step of the way. Check your email for your link to Using Your U.S. Home Equity: a Guide for Canadians.
We're sorry. We're unable to process your request for your EGuide with the information you provided. Please refresh your page and re-enter your email address. Thank you.