Welcome to Easy Cross-Border Banking
With free and instant1 cross-border money transfers and currency exchange, over 50,000 no-fee2 ATMs across the U.S. and convenient online bill pay, you can let go of scrambling to exchange your money or finding a way to safely pack your cash when you head south of the border.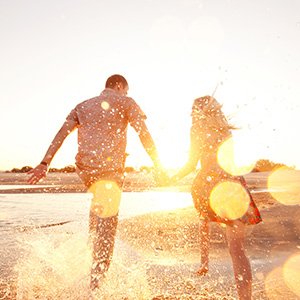 Let's Get You Started
Manage your accounts anywhere, anytime through Online Banking. With a single sign-in to your Canadian and U.S. accounts, you can securely view your statements, complete cross-currency transfers and exchanges at great rates, pay your bills, and access your account information.

Set Up U.S. Online Banking
To get set up in U.S. Online Banking, you'll need your U.S. Client Identification Number and U.S. account number- these were provided to you when you first opened your account.

Link Your RBC Canadian and U.S. Accounts
After you're set up in Online Banking, you can link your RBC Canadian and U.S. accounts so you'll be able to complete cross-border currency conversions and transfers - instantly and for free
1
.

Make Your First Cross-Border Transfer
Complete your first cross-border transfer to fund your account and enjoy the ease of accessing U.S. dollars wherever and whenever you need them. No need to convert your Canadian dollars before you transfer- we'll take care of the conversion and transfer in one easy step.
Simplify Your Banking
Be sure to sign up for eStatements through Online Banking. Receiving your statements electronically is an environmentally-friendly way to save money while securely and easily accessing your transaction history on the go.
The RBC Mobile App allows you to easily access your RBC Bank U.S. accounts and transfer money cross-border.
Find a No-Fee U.S. ATM2 Near You
Withdraw cash at over 50,000 no-fee2 ATMs across the U.S. Find your closest location!
Search By:
Advanced Search Options